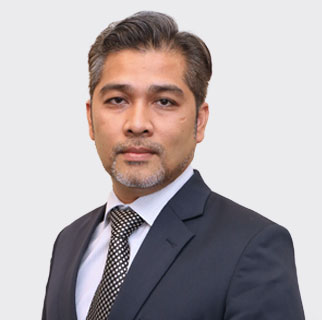 Mr. Surya Putra bin Dato' Mohamed Taulan
Lawyer & Principal Partner
Putra Taulan & Faiq Azizan
Surya Putra bin Dato Mohamed Taulan is a lawyer with over 20 years of experience in Malaysia. He graduated with a Bachelor of Laws degree from the International Islamic University Malaysia (IIUM) in 2002.
Surya has worked as a lawyer at Zahrin Emrad & Islina from 2003 to 2006, Saufi Putra & Associates from 2007 to 2018, and Putra Taulan & Faiq Azizan since 2019. He is currently a lawyer and principal partner at Putra Taulan & Faiq Azizan.
Surya has handled a wide range of cases, including those related to the Copyright Act 1957, criminal cases, and civil cases. He was also appointed as a member of the internal investigation panel for Amanah Iktiar Malaysia in 2020.
Surya is a highly experienced and skilled lawyer with a proven track record of success. He is dedicated to providing his clients with the best possible legal representation.