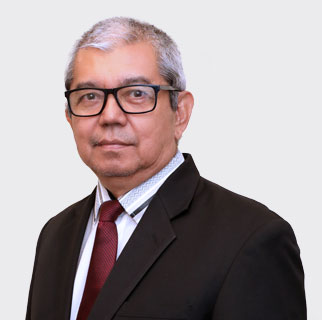 Mr. Wan Mohd Rosdi bin Wan Dolah
Digital Advisor, Perlis
Wan Mohd Rosdi bin Wan Dolah graduated with a Bachelor of Science (Computer) from UKM in 1988 and a certificate in Computer Engineering from CICC Japan in 1989. He also completed the Executive Management Programme at the Pacific Resource Exchange Centre, JICA, Japan in 1999.
Wan Mohd Rosdi has held several senior positions in the Malaysian government, including Chief Advisor of ICT for Public Sector, Prime Minister's Office, and Director of eKL Division at the Malaysian Administrative Modernisation and Management Planning Unit (MAMPU)
Based on his nearly 45 years of experience, he currently holds the position of Perlis Digital Advisor. He has played the role of advisor for several projects such as the Perlis Digitization Plan, the Perlis State Administration Anti-Corruption Plan, and the Post-COVID-19 Perlis Revival Plan.